What is a SPAC ? A special purpose acquisition company (SPAC) is a company with no commercial operations that is formed strictly to raise capital through an initial public offering (IPO) for the purpose of acquiring an existing company.
Also known as "blank check companies," That business is then combined with the SPAC through a reverse merger, turning the private company into a public one. SPACs first came into being in the 1980s, used by penny-stock promoters, to make millions off unsuspecting investors. As a result, the federal government introduced the Penny Stock Reform Act of 1990, which took steps to stop these fraudulent activities Later in the decade, financier David Nussbaum reintroduced SPACs, focusing on legitimizing this form of IPO stocks through the use of specific requirements such as putting the funds raised in escrow and putting a time limit on the amount of time to make a qualifying acquisition. In 2019, there were 59 SPAC IPOs that collectively raised $13.6 billion.
Why do a SPAC? Selling to a SPAC can be an attractive option for the owners of a smaller company, which are often private equity funds. First, selling to a SPAC can add up to 20% to the sale price compared to a typical private equity deal. Being acquired by a SPAC can also offer business owners what is essentially a faster IPO process under the guidance of an experienced partner, with less worry about the swings in broader market sentiment.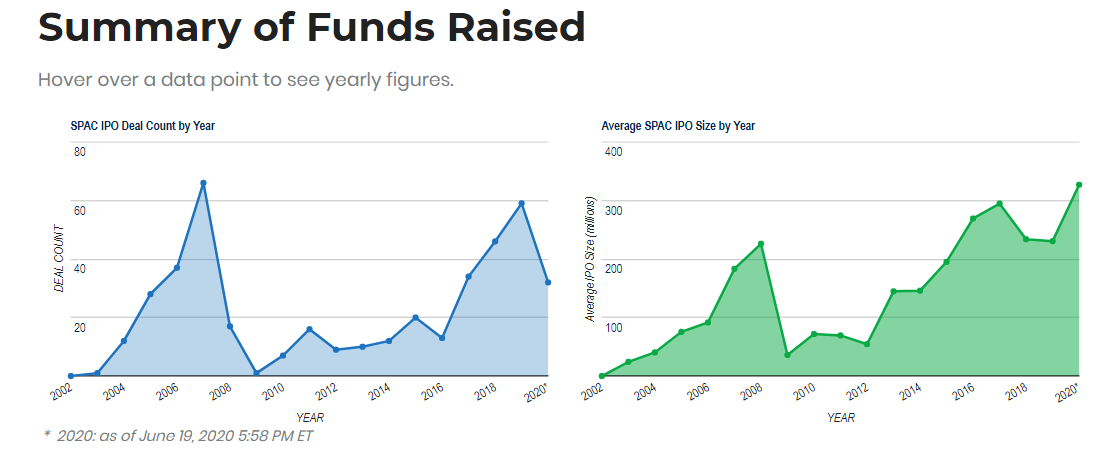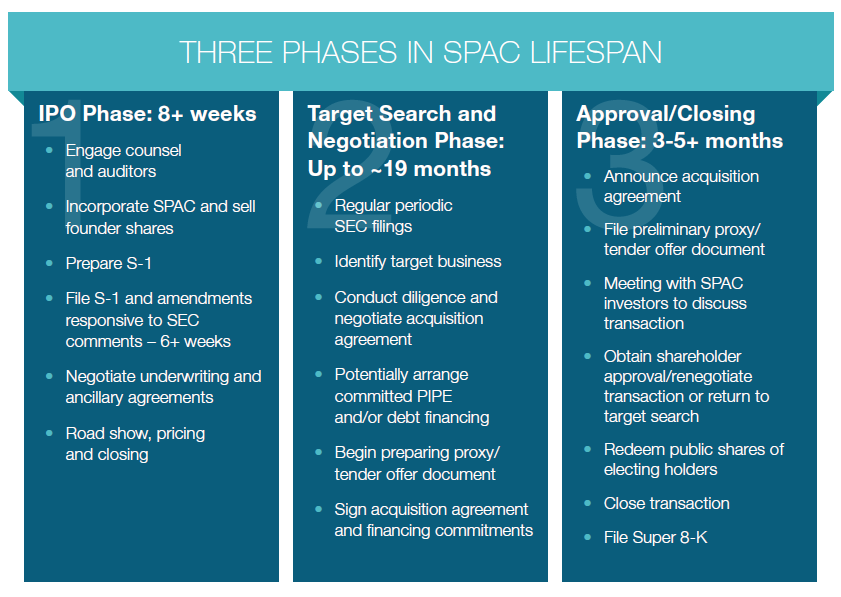 ---
Company: Lordstown Motor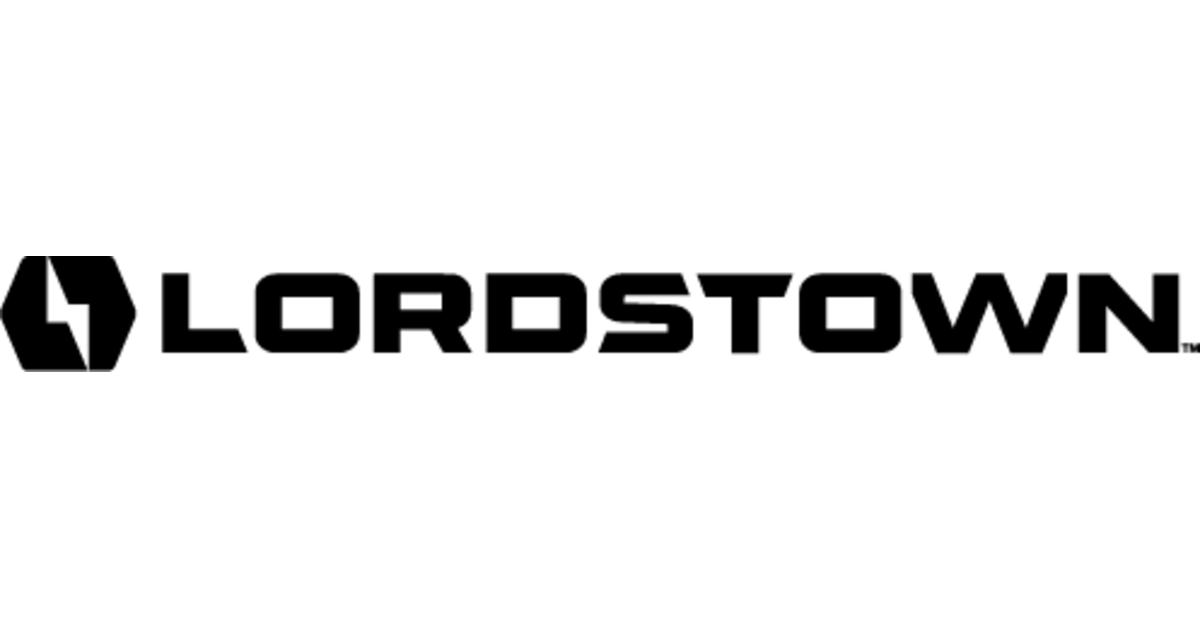 Quote: $RIDE
Now the merger is complete RIDE is on our radar for a swing and then a long in the future as we see Lordstown being one of the most mature SPACs this year, along with it being an American company it can drum up a serious amount of investment as trade tensions only are going to ramp up. Will be an alert sooner than later
ST: $55
Description: Lordstown Motors Corp. is an Ohio-based original equipment manufacturer of light duty fleet vehicles, founded by CEO Steve Burns with the purpose of transforming Ohio's Mahoning Valley and Lordstown, Ohio, into the epicenter of electric-vehicle manufacturing. The company owns the 785 acre, 6.2 million square foot Lordstown Assembly Plant where it plans to build the Lordstown Endurance, believed to be the world's first fully-electric pickup truck designed to serve the commercial fleet market.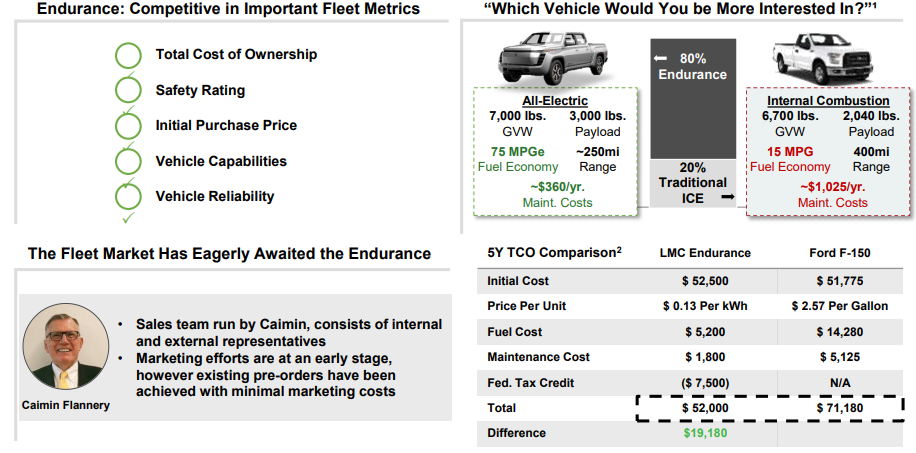 Lordstown Motors, which unveiled the prototype of its flagship Endurance pickup truck in June 2020, remains on pace to commence commercial production in the second half of 2021 at its plant in Lordstown, Ohio.
The Endurance's revolutionary use of an in-wheel hub motor design is expected to deliver superior performance, efficiency, and safety, while providing a significant reduction in total cost of ownership for commercial fleet owners.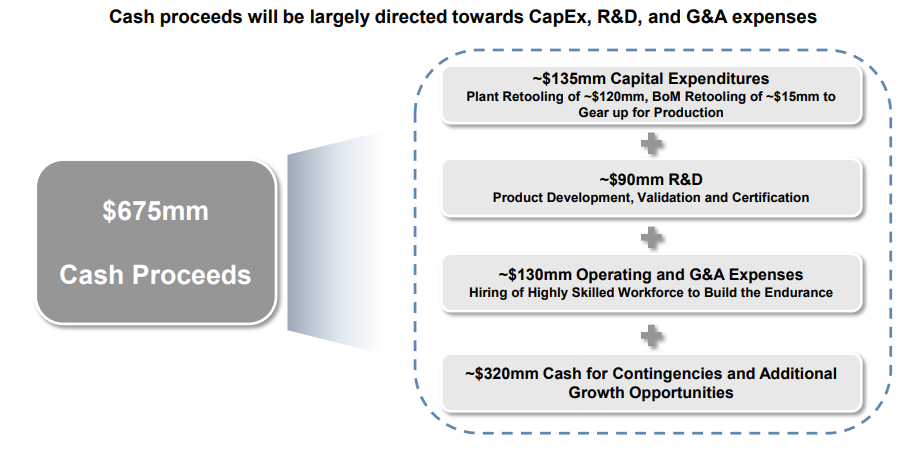 Retooling at the 6.2 million-square-foot facility continues and the schedule remains on pace to meet the company's production goal of the second half of 2021.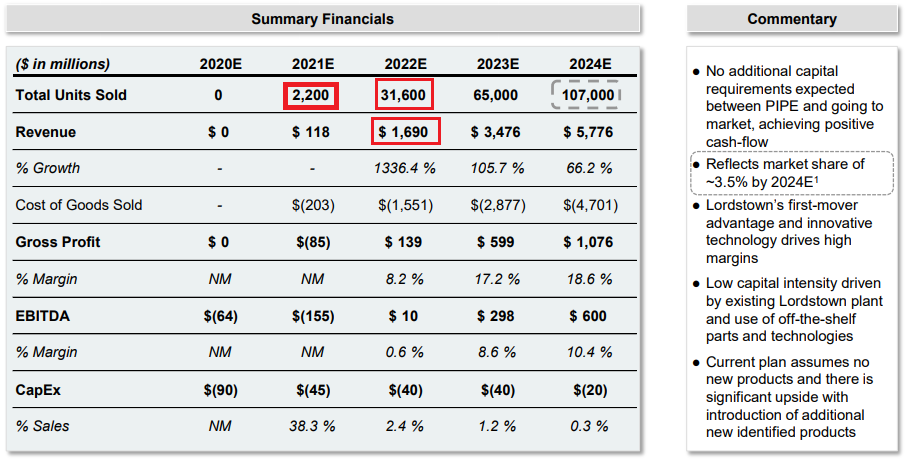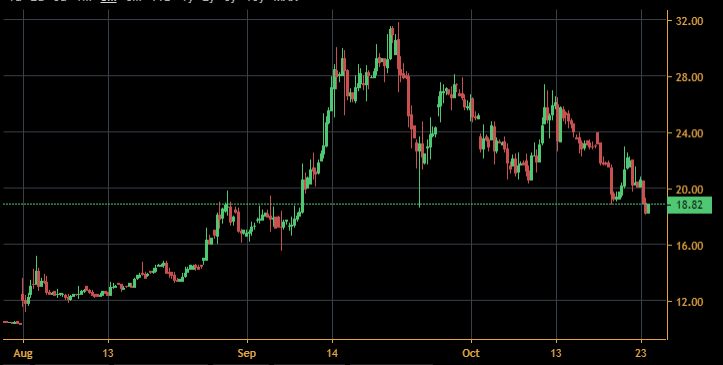 ---
Company: Hyliion Holdings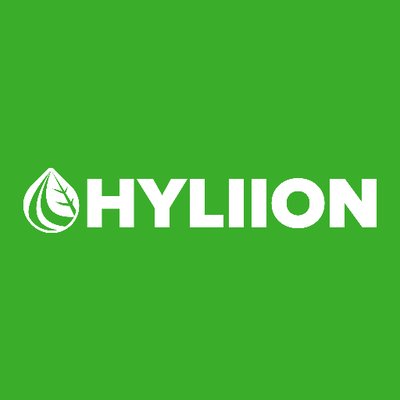 Quote: $HYLN
We like Hyliion a lot and is a great company to pay attention to however the trade is over (aka the honeymoon is over) and we don't see how the stock can hold past 30 over the next 8 earnings calls that are upcoming. Hyliion estimates to finish 2020 with $1m In revenue , $8M in 2021 & if they can sell 4,100 hybrid powertrains in 2022 and 2,500 of the Hypertruck ERX systems, will project revenue of $344 million (at $22 the stock trades at 3.4B now the Goldman 22 target makes too much sense (10x multiple).
ST: $18 (2020)
2024: $45-$54
Description: Hyliion Holdings Corp. focuses on the provision of electrified powertrain solutions for the commercial transportation industry. It additionally provides battery management system to hybrid and fully electric vehicle requirements The company was founded in 2015 and is based in Cedar Park, Texas.
Short Interest:
Short Percent of Float 5 %
Short % Increase / Decrease 62.68 %
Analyst Ratings:
Goldman Sachs Initiates Coverage On Hyliion Holdings with Neutral Rating, Announces Price Target of $22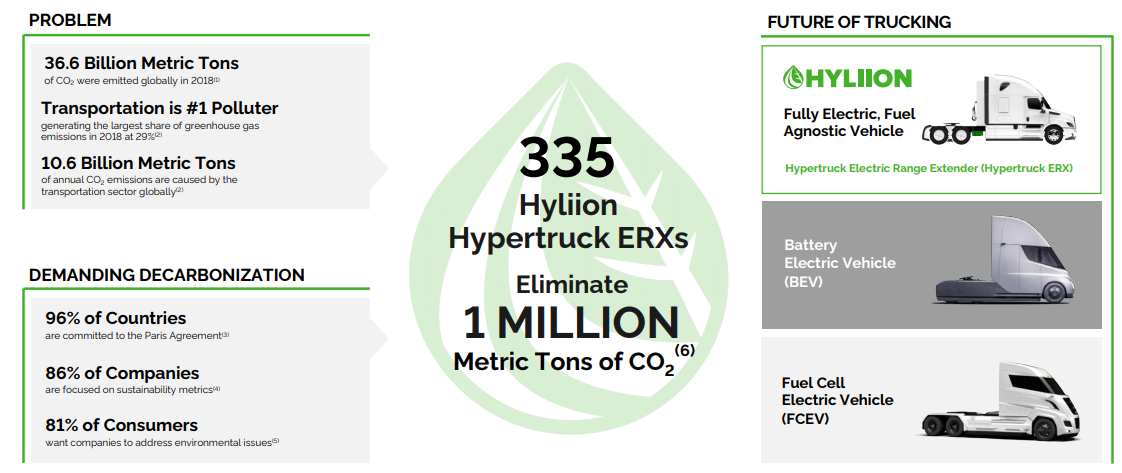 Hyliion Holdings Corp. "engineers, develops, and markets electrified drive train systems that can be installed in Class 8 trucks for most commercial vehicle original equipment manufacturers." And the beauty of the business is very much here – a solution which is an auxiliary affording haulage companies immediate benefits from a hybrid solution with no requirement to renew its park of vehicles.

Driving range of 1,300 miles, ~70% more than Nikola's hydrogen truck (750 miles) and about 160% more than Tesla's semi-truck (500 miles).
A payload capacity of 53,000 pounds, ~10% more than Nikola (48,000 pounds) and ~20% more than Tesla (43,000 pounds).
A full recharge time of just 10 minutes, the same as Nikola's hydrogen truck and one-third that of Tesla's semi-truck.
A 0-to-60 miles-per-hour pick-up time of 20 seconds, on par with Tesla's semitruck and 10 seconds shorter than Nikola's hydrogen truck.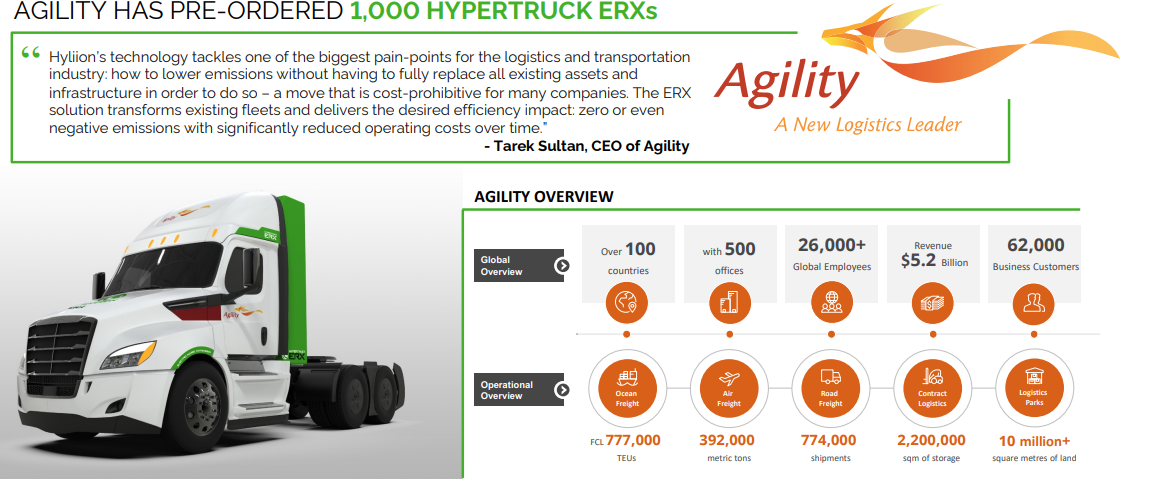 Agility is an equity partner in Hyliion Holdings Corp. Therefore, the pre-order really should be regarded more as an inter-company transfer than a manifestation of Hyliion's ability to bring the product to market.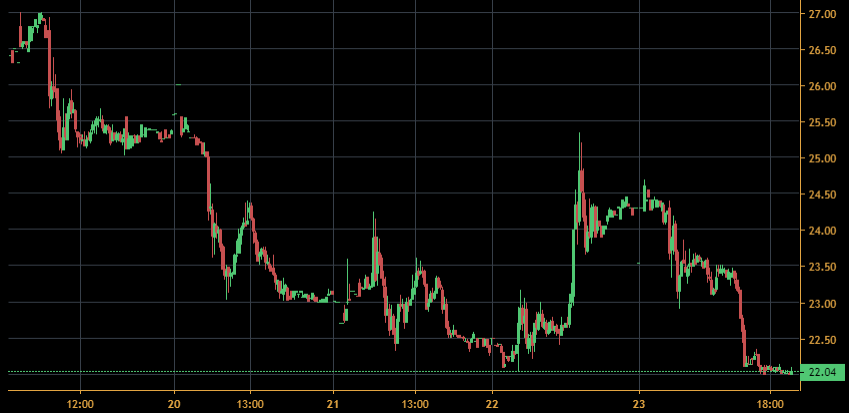 ---
Company: Ittella International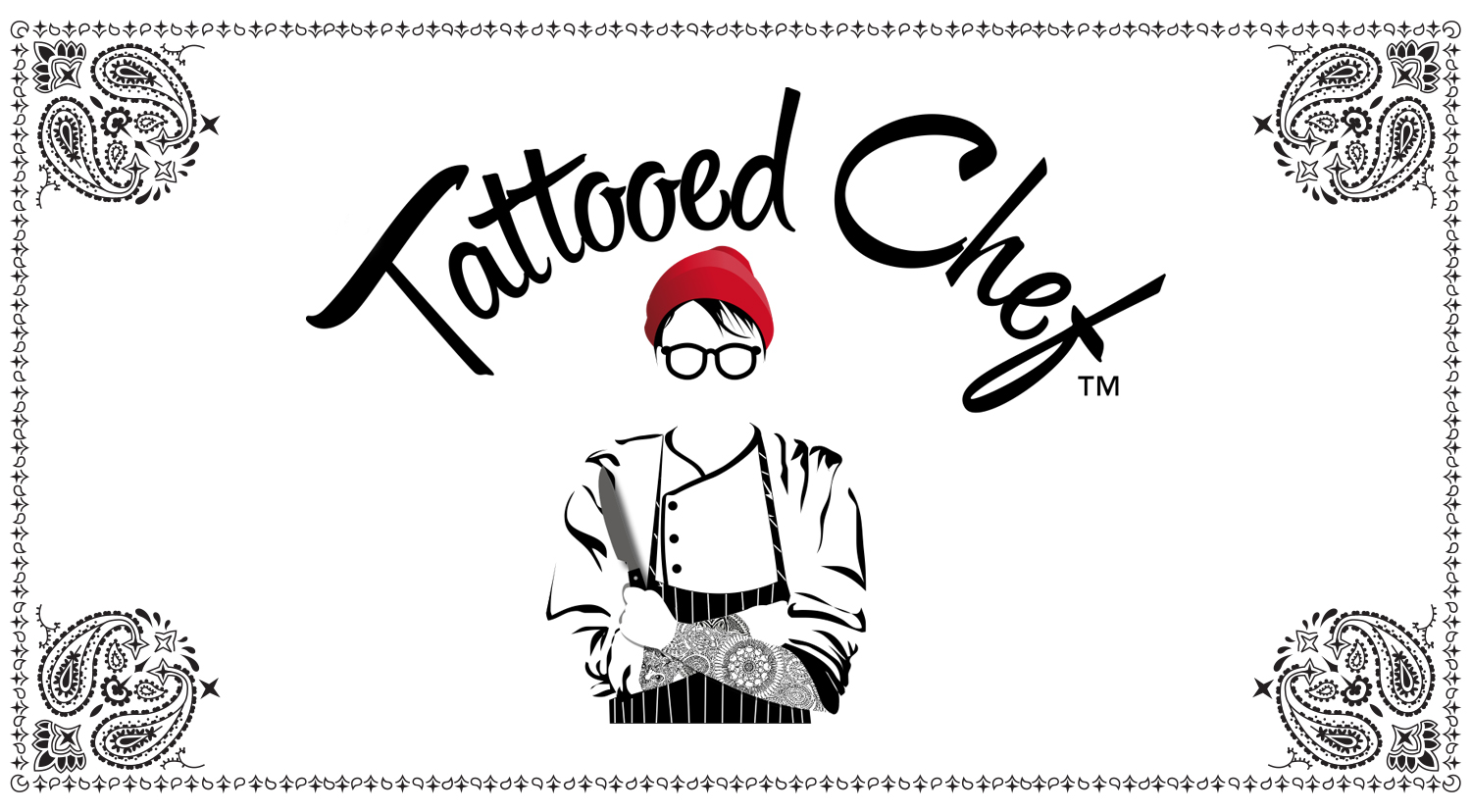 Quote: $TTCF
Now that the merger is complete TTCF is on our radar in a big way for 2 reasons
1- We missed the BYND boom (not making that mistake again)
2- Much more value per share here than chasing any other Plant based name
ST: $28
Description:Tattooed Chef is a leading plant-based food company offering a broad portfolio of innovative plant-based food products that taste great and are sustainably sourced. Tattooed Chef's signature products include ready-to-cook bowls, zucchini spirals, riced cauliflower, acai and smoothie bowls, and cauliflower pizza crusts, which are available in the frozen food sections of leading national retail food stores across the United States. Understanding consumer lifestyle and food trends, and a commitment to innovation allows Tattooed Chef to continuously introduce new products. Tattooed Chef provides great-tasting, approachable and innovative products not only to the growing group of consumers who seek to adopt a plant-based lifestyle, but to any of the "People Who Give a Crop"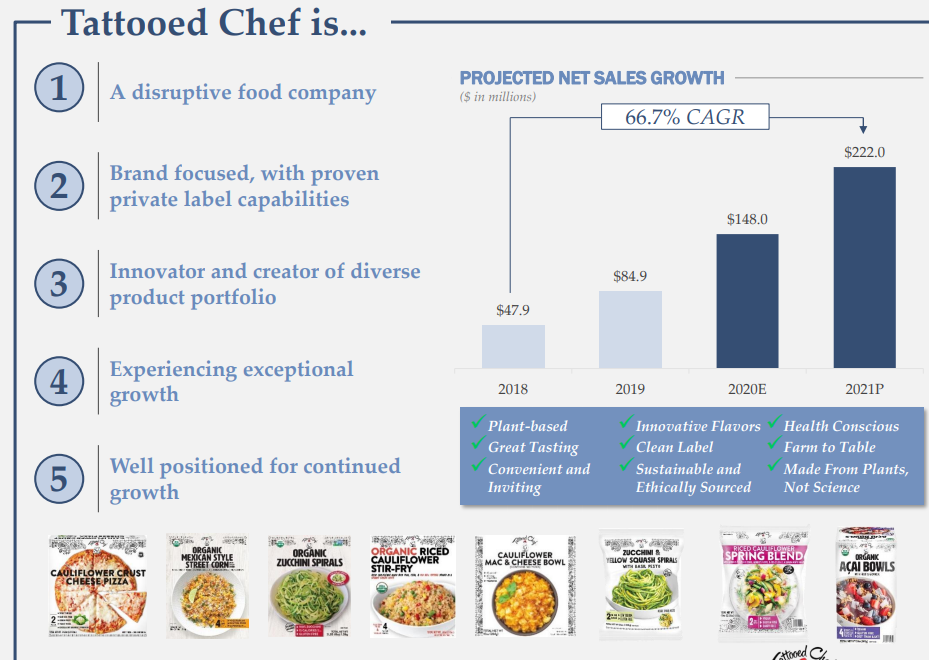 The company's product portfolio is basically the dream freezer of your typical health-conscious, eco-sensitive, time-constrained Millennial and Gen Z consumer. It's no wonder that as these consumers have become more plant-forward and garnered more purchasing power, Tattooed Chef's sales have soared — by 47% in 2018, 77% in 2019 and another 101% so far in 2020.
But this is still just a $400-$500 million company, in the first innings of disrupting the $55 billion U.S. frozen foods markets.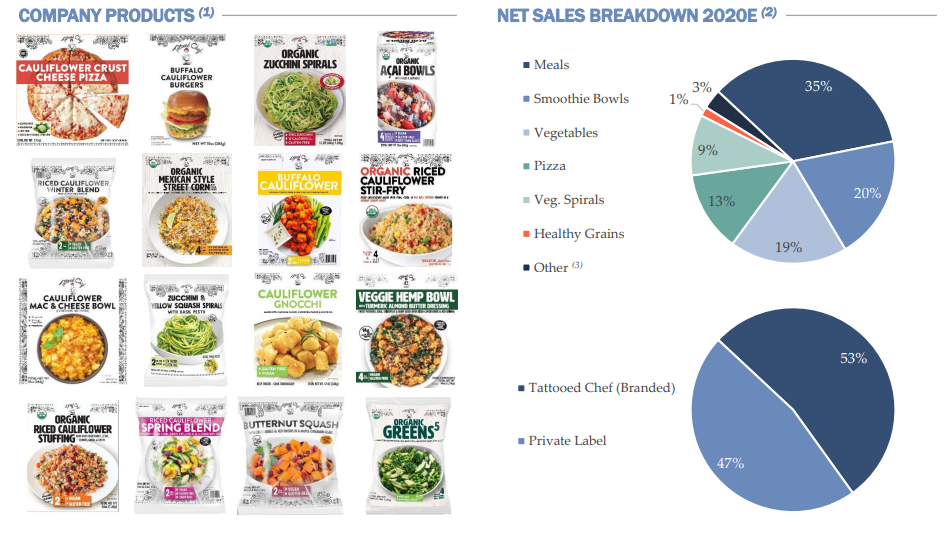 Tattooed Chef also aims to further expand within the frozen aisle, which is a $55 billion industry in the U.S. and $380 billion globally today.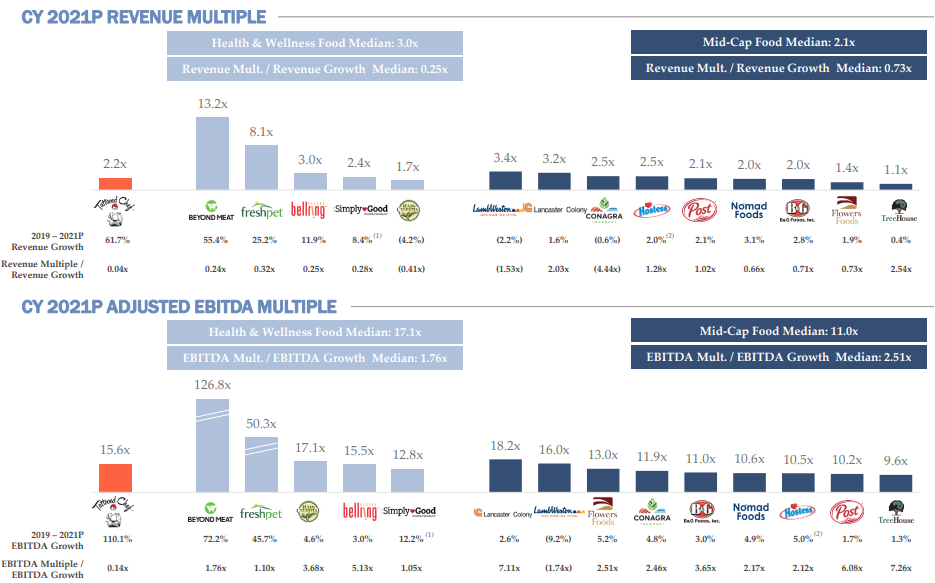 With an expected enterprise value (EV) of $482 million, Tattooed Chef is trading at 2.2 times sales versus 13.2 times sales for Beyond Meat.
Its forward EV/EBITDA is far lower than Beyond Meat's at 15.6 times versus 126.8 times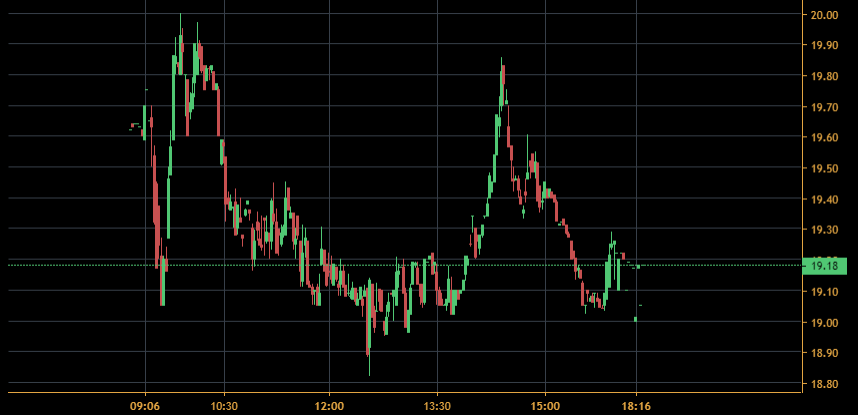 ---
Company: Velodyne Lidar


Quote: $VLDR
BT: $14 would wait until next earnings before a re-enter
ST: $24
Description: Velodyne Lidar, Inc. develops and manufactures light detection and ranging sensors. Its products are used for autonomy and driver assistance. The company serves ADAS, autonomous vehicles, trucking, drone/UAV, industrial, mapping, robotics, smart city, and security industries. It sells its product through resellers, integrators, and partner portals. Velodyne Lidar, Inc. was founded in 1983 and is based in San Jose, California. It has additional offices in Alameda, California; Beijing, China; and Rüsselsheim, Germany.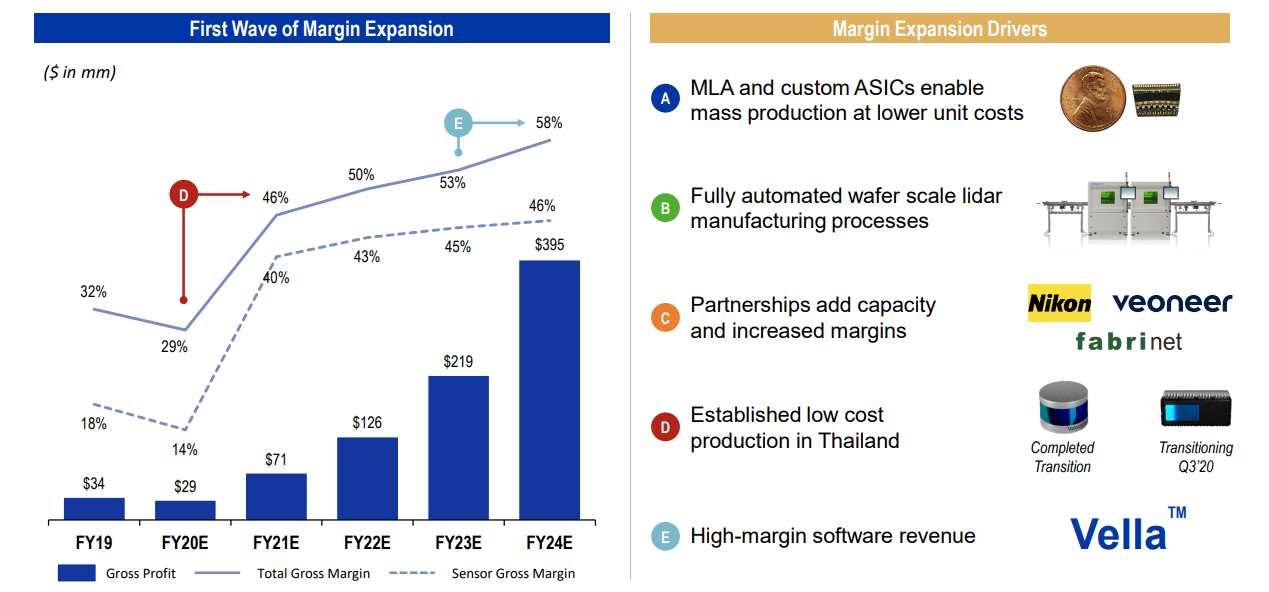 Velodyne expects that 2020 revenue will near $101 million. Over half that total comes just from agreements already in place. And by 2022, Velodyne should post both positive EBITDA (earnings before interest, taxes, depreciation and amortization) and free cash flow.
It is not as if growth stalls out next decade, either. Again, autonomous vehicles are a secular, multi-decade growth market. But the good news for GRAF stock is that investors don't need to wait for that trend to see profitability arrive.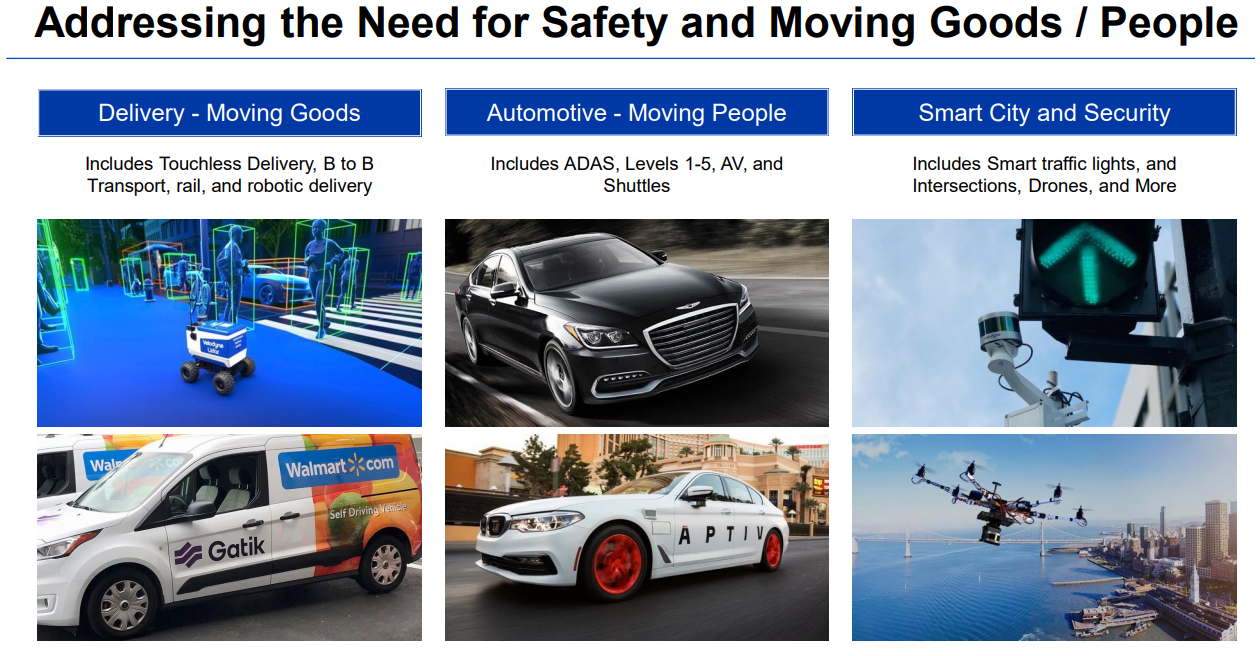 Longer term, LiDAR applications will extend beyond self-driving cars. Trucks and delivery vans are potential markets. But even beyond vehicles, "smart" traffic systems and even drones can benefit from Velodyne's technology.
It bears repeating: This isn't just a self-driving car play. VLDR stock instead is a play on the future of the entire transportation industry.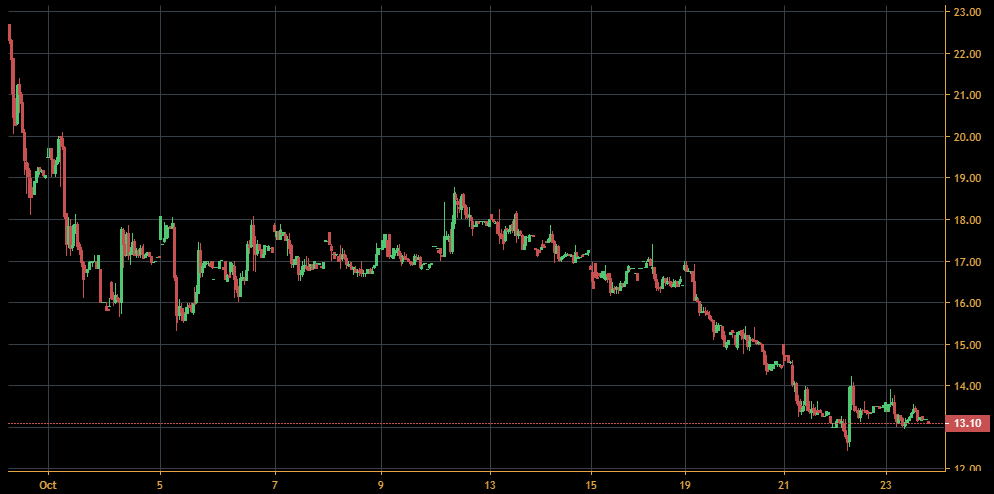 ---
Company:  Switchback Energy/ Charge Point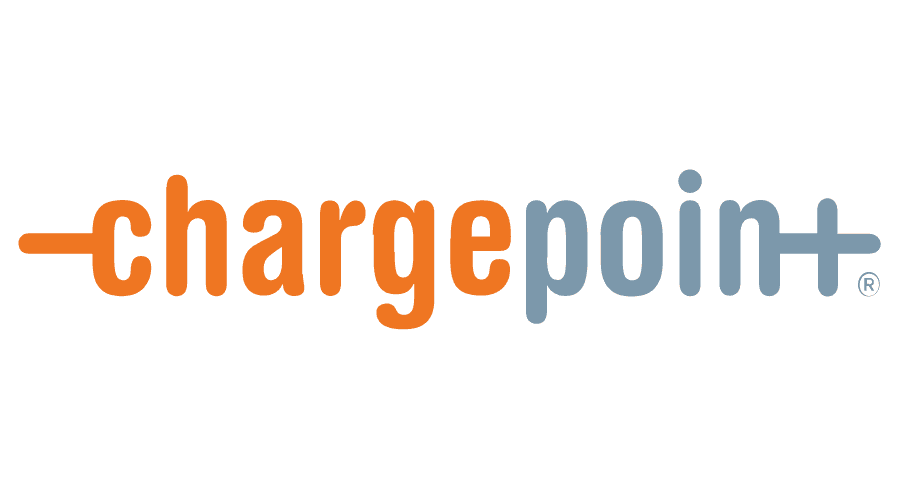 Quote: $SBE
This stock may not matter in 2020 or 2021 but some day it will and we believe its worth the risk compared to their competition (BLNK) this company is way ahead and will position themselves to be one of if not the top charging company for EVs.
Also Kyle Bass disclosing a big stake gives us tons of confidence
Switchback Energy up 5% as Kyle Bass discloses big stake
ST: $30
Description: Switchback Energy Acquisition Corporation does not have significant operations. It intends to identify and acquire companies through a merger, capital stock exchange, asset acquisition, stock purchase, reorganization, or similar business combinations. The company focuses on investing in businesses and/or assets in the upstream and midstream energy sectors primarily in North America. Switchback Energy Acquisition Corporation was founded in 2019 and is based in Dallas, Texas.
Since 2007, ChargePoint has been committed to making it easy for businesses and drivers to go electric. The Company has built the largest EV charging network and most complete portfolio of charging solutions available today. ChargePoint's cloud subscription platform and software-defined charging hardware are designed to include options for every charging scenario from home and multifamily to workplace, parking, hospitality, retail and transport fleets of all types. Today, one ChargePoint account provides access to hundreds-of-thousands of places to charge in North America and Europe. To date, drivers have logged more than 82 million charging sessions, with drivers plugging into the ChargePoint network approximately every two seconds.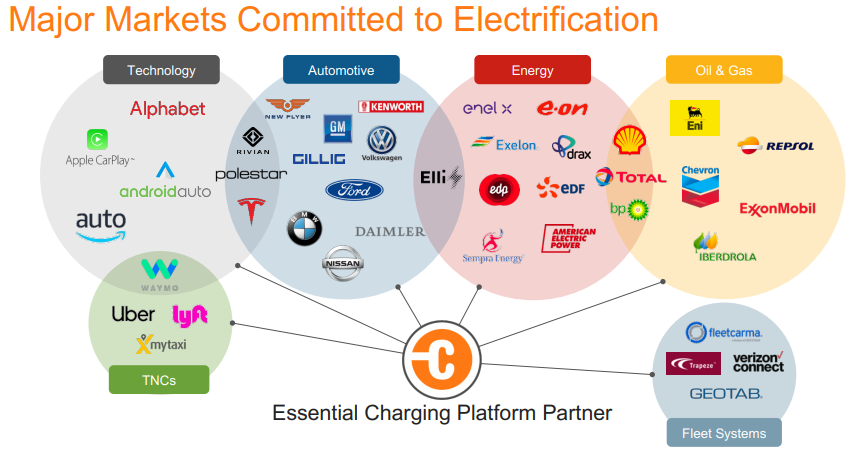 Currently, the company has a customer base of more than 4,000, collectively operating a network of more than 115,000 public and private places to charge electric vehicles. The company says it also offers another 133,000 public places in North America and Europe through network roaming integrations.
The size of this network is impressive. Already, ChargePoint says a driver plugs into ChargePoint's network every two seconds, and the company has logged more than 82 million charging sessions.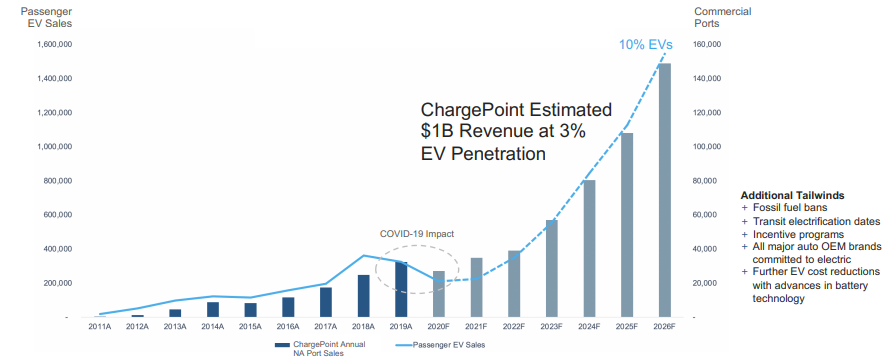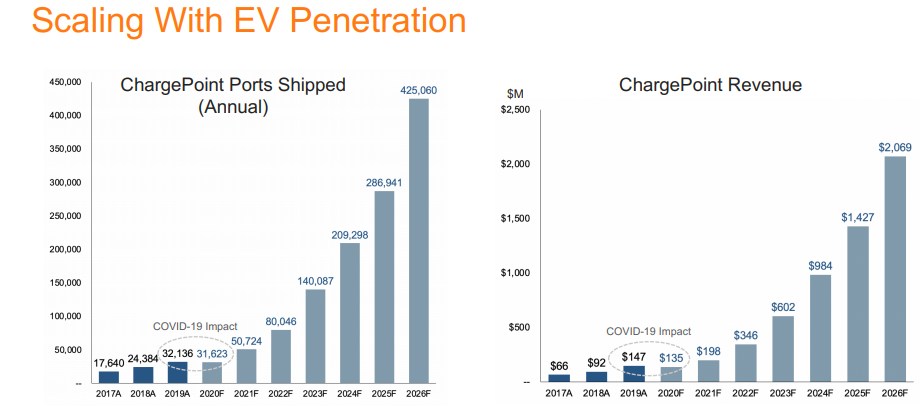 By 2030, Bloomberg estimates that there will be 116 million electric vehicles on the roads around the world.
Such growth offers investors some interesting ways to play the space. Rather than trying to figure out which EV manufacturers will emerge as dominant, it makes sense bet on the infrastructure that will be needed to recharge all those vehicles on a regular basis.
That's what makes the deal appealing for Switchback, the special purpose acquisition company merging with ChargePoint. Switchback CEO Scott McNeill says he expects investments in charging infrastructure to reach $190 billion around the world by 2030:
"As a first mover in the space, ChargePoint has distinguished itself as the number one EV charging network and is well positioned to deliver mission-critical charging infrastructure as the expected transition to electric mobility accelerates.
ChargePoint has a proven and capital-light business model that combines hardware and high-margin, recurring software subscriptions and services with extensive and strong customer relationships. As a result, we believe ChargePoint will continue to grow its strong market position as the EV industry evolves. Switchback and our investors are excited to partner with the talented ChargePoint team to advance their vision."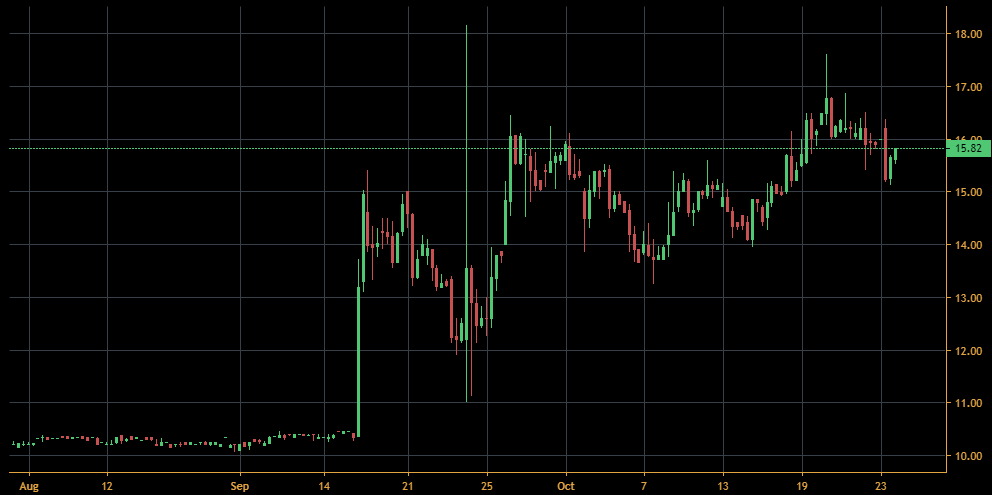 ---
Company: Utz Brands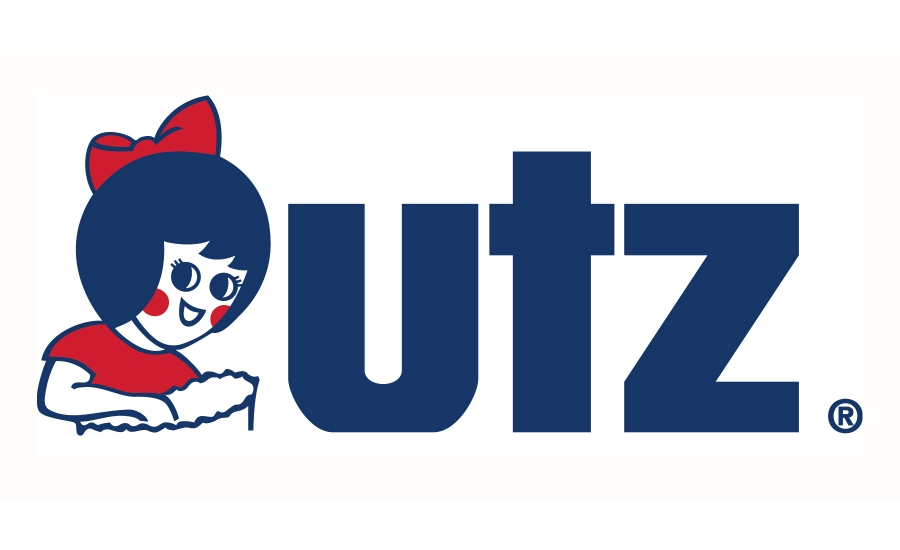 Quote: $UTZ
UTZ is an interesting play with a lot of big money behind it, at first we were extremely skeptical of UTZ going public via a SPAC considering it's a 100 year old company however that was wrong. UTZ could present a great safety play to park capital in case the market gets hairy. Not much growth here so there is no rush to buy but worth watching and nibbling on.
ST: $22
Description: Utz Brands, Inc. manufacturers, markets, and distributes snacking products in the United States. It offers a range of salty snacks, including potato chips, pretzels, cheese snacks, veggie snacks, pork skins, pub/party mixes, and other snacks under the Utz, Zapp's, Golden Flake, Good Health, Boulder Canyon, Hawaiian, and TORTIYAHS brands. The company distributes its products through grocery, mass, club, convenience, drug, and other retailers. The company was formerly known as Collier Creek Holdings and changed its name to Utz Brands, Inc. in August 2020. Utz Brands, Inc. was founded in 1921 and is headquartered in Hanover, Pennsylvania.
Short Interest:
Short Percent of Float 9.85%
Short % Increase / Decrease 89 %
Analyst Ratings: Stock Price Target UTZ
High $21.00
Median $19.00
Low $18.00
Average $19.50
Current Price $17.68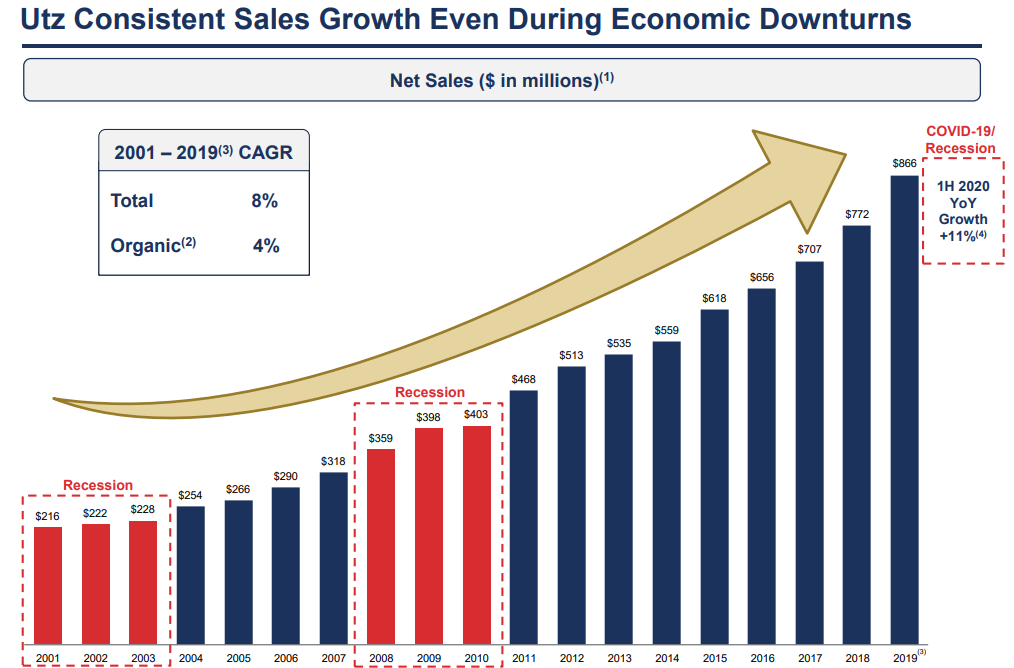 In early June, Utz Quality Foods said that it would combine with Collier Creek Holdings (CCH) to create a pure-play snack food company that will be listed on the New York Stock Exchange with the ticker symbol UTZ.
The deal is expected to close in the third quarter, and Utz Brands will list with an anticipated initial enterprise value of about $1.56 billion.
Utz is a leader in the attractive and growing Salty Snacks category, which represented $26 billion in retail sales in 2019 and has grown at more than a 4% CAGR over the last five years.
Importantly, the category has been historically resilient to economic downturns, having grown at a 4% CAGR during the Great Recession years from 2007-2010, and – as Cary will discuss later – the category has performed extremely well through the recent COVID-19 pandemic and its related economic disruptions.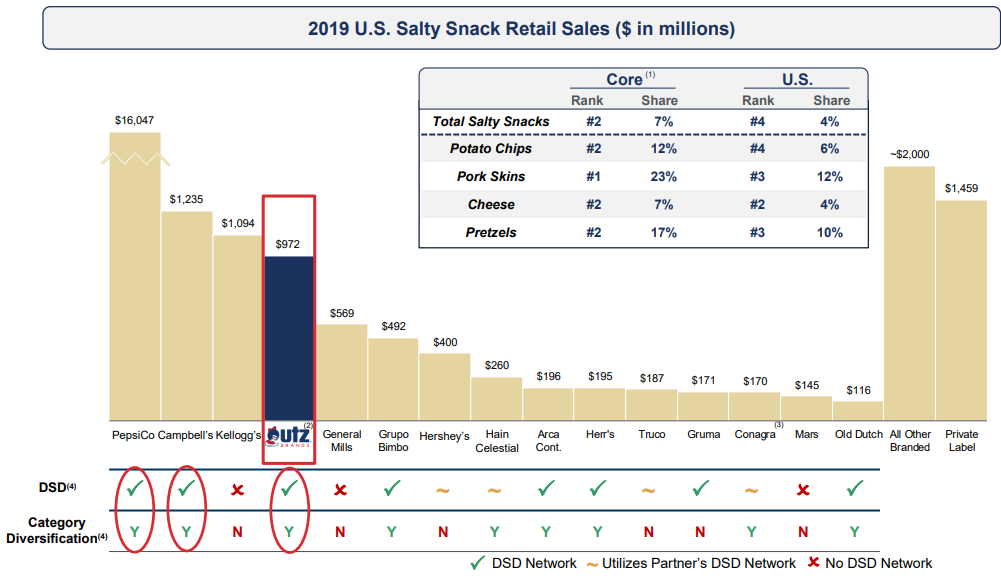 As a nearly 100-year-old branded food company, Utz has a portfolio of iconic brands with substantial consumer awareness and loyalty built over many years.
Utz has an added competitive advantage in the form of its efficient and highly-scalable DSD and warehouse distribution system.
Utz is one of only three branded manufacturers with a scale direct-story-delivery ("DSD") distribution network for salty snacks, which Utz has built and optimized over many years.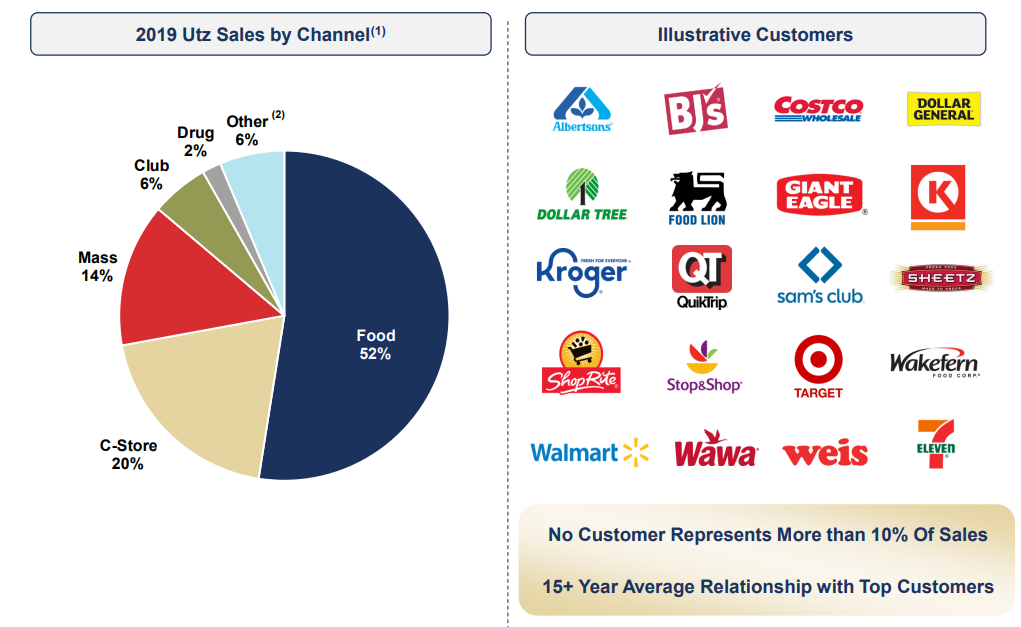 Oppenheimer Initiates Coverage On Utz Brands with Outperform Rating, Announces Price Target of $21
Citigroup Initiates Coverage On Utz Brands with Buy Rating, Announces Price Target of $21
Piper Sandler Initiates Coverage On Utz Brands with Neutral Rating, Announces Price Target of $18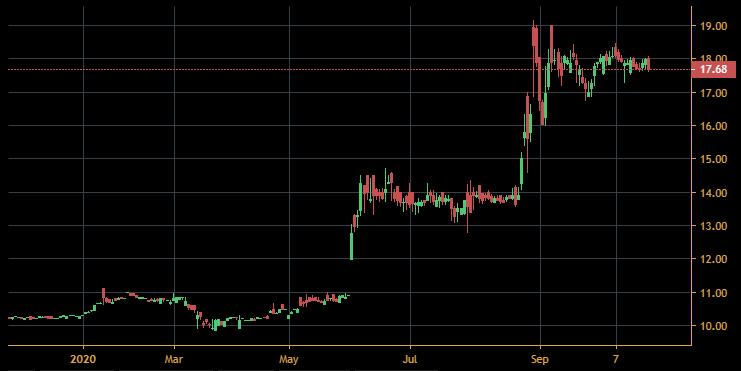 ---
Company: Social Capital II/ Opendoor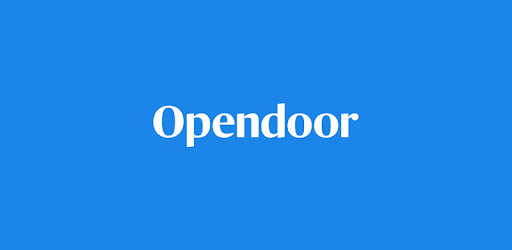 Quote: $IPOB
Similar to our CVNA trade the numbers aren't sexy however it's a winner take all market for this company and its competitors and Open-door has the best strategy to win an entry will have to be based on timing tapes and merger completion for us
ST:  $55
Description: Social Capital Hedosophia Holdings Corp. II focuses on effecting a merger, share exchange, asset acquisition, share purchase, reorganization or similar business combination with one or more businesses or entities. The company was founded in 2019 and is based in Palo Alto, California.
Opendoor's mission is to empower everyone with the freedom to move. Since 2014, Opendoor has provided people across the U.S. with a radically simple way to buy, sell or trade-in a home. Opendoor currently operates in 21 markets in the U.S. and is headquartered in San Francisco.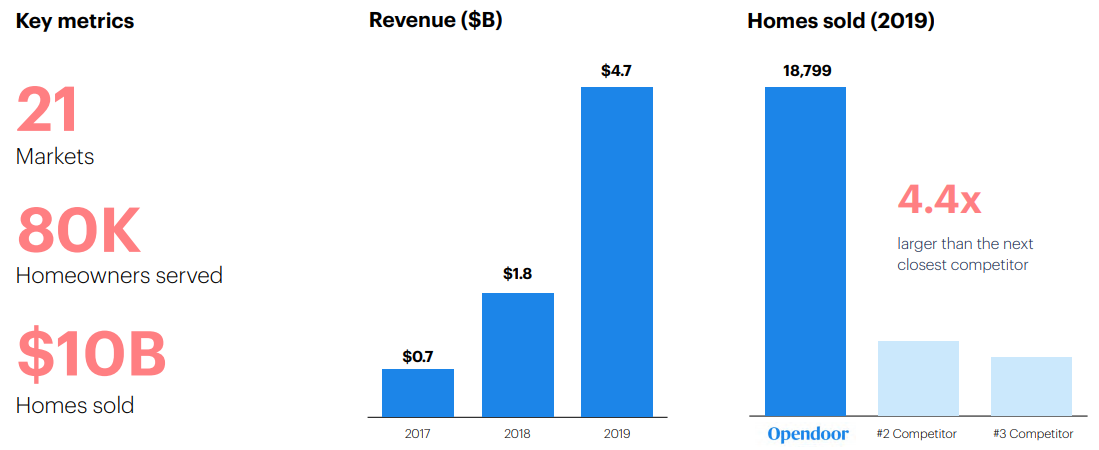 Opendoor controlled 64 percent of the iBuying market, followed by Zillow with 18 percent (Other established brands such as Coldwell Banker, Realogy and Keller Williams have also entered the fray).
Zillow, which is publicly traded, disclosed losses of $312 million on iBuying last year. Still, Zillow's CEO Rich Barton said in October that not betting on iBuying would be an "existential threat" to the company.
Last July, Opendoor co-founder and CEO Eric Wu said he saw iBuying as a "winner-take-most" market.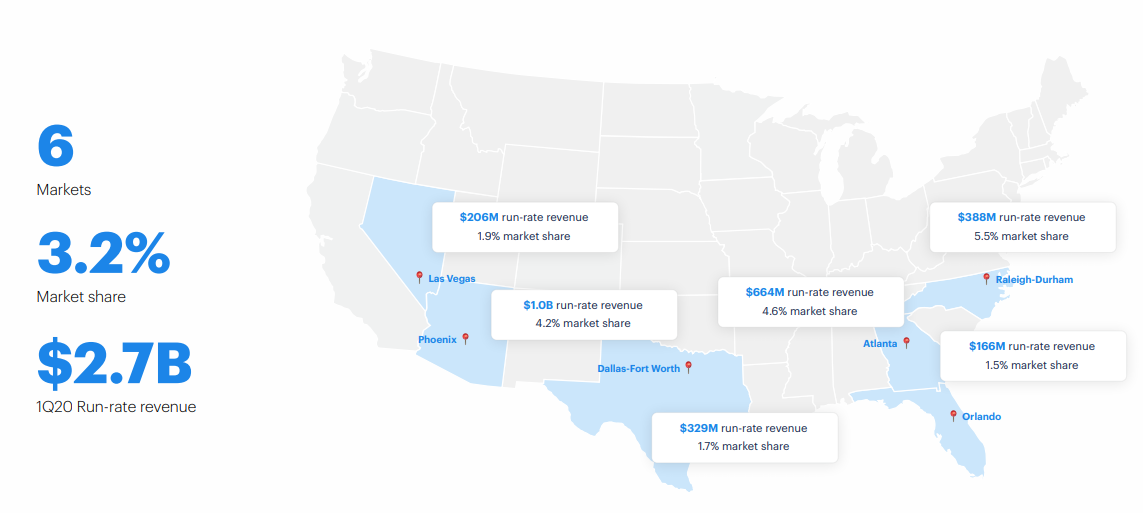 Since 2014, Opendoor has raised $1.5 billion from investors, including SoftBank, General Atlantic, New Enterprise Associates, Lennr and real estate-focused VC Fifth Wall Ventures. It hit a valuation of $3.7 billion in March 2019 when it raised a $300 million round led by General Atlantic.
Opendoor disclosed a pattern of losses that was prevalent even before Covid struck. In 2019, the company lost $339 million, up 41 percent year-over-year from $240 million. Revenues last year hit $4.7 billion – this year, projected revenue is $2.5 billion, a drop of over $2 billion.
As for home sales, Opendoor expects a slight uptick in activity this year, projecting 19,732 home sales in 2020 compared to last year's 18,799.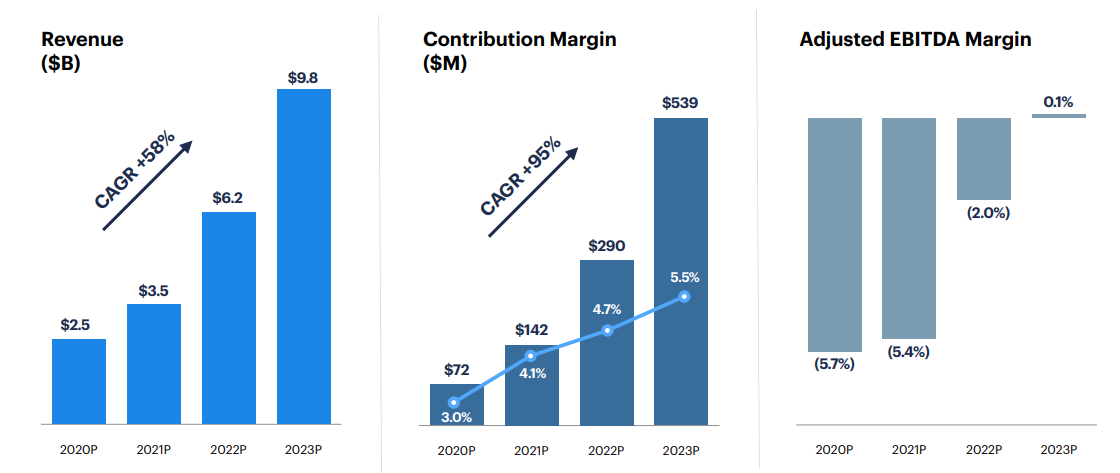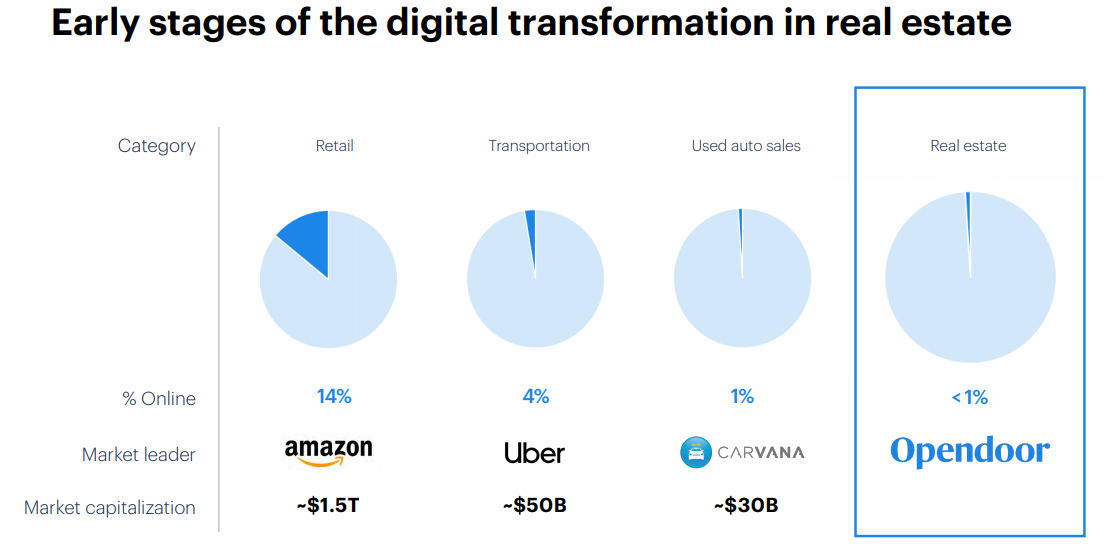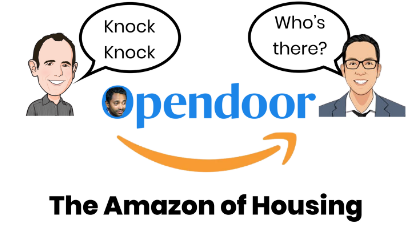 The classic comparison example is Amazon
Amazon didn't win because it was the first company to sell things on the internet or because it controlled demand. Amazon won because it resiliently put all the expensive and unsexy pieces in place and sacrificed short-term profitability for long-term dominance. Before Marc Andreessen yelled it, Jeff Bezos realized that Amazon had to BUILD.
Opendoor is doing the same thing in real estate. Real estate hasn't been impervious to startups because it's structurally immovable. It's just really hard to change, capital intensive, and slow relative to another B2B SaaS business. No one has taken the vertically integrated approach and long view that Opendoor has. Opendoor built the world's most accurate home pricing model, operates a distributed network of thousands of inspectors and contractors, regularly accesses both the debt and equity capital markets, takes inventory risk, and coordinates among the many parties involved in the home selling transaction. It consciously decided to take on a ton of risk.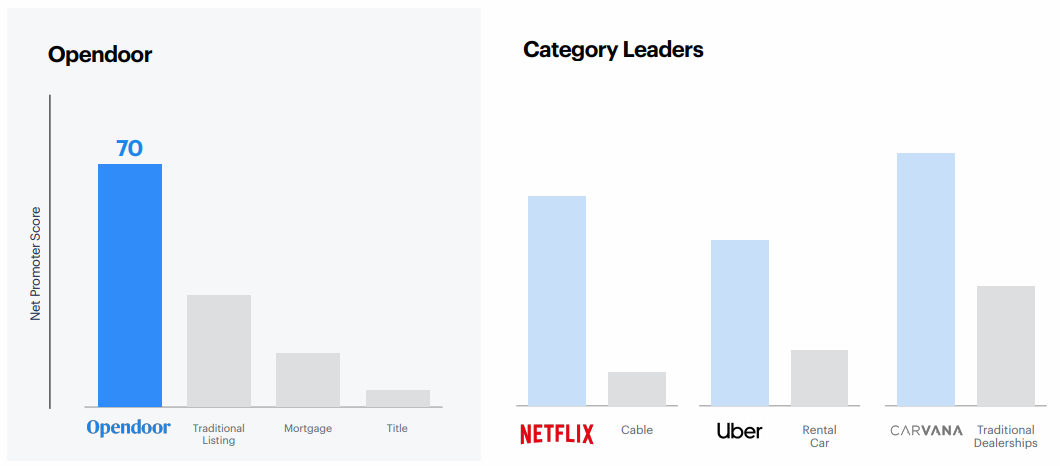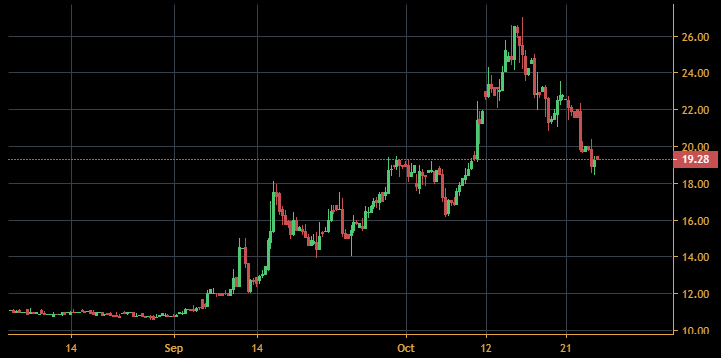 ---
Company: Mountain Crest Acquisition/ Playboy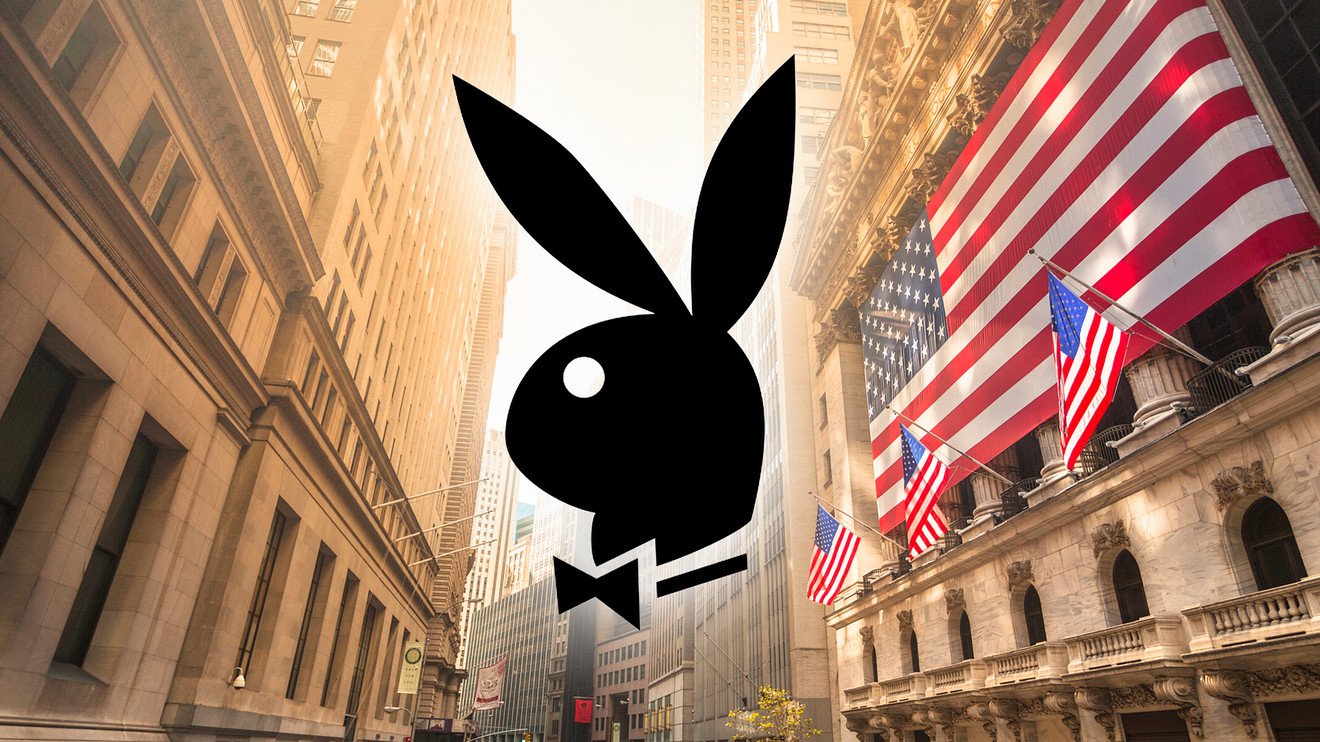 Quote: $MCAC/ $PLBY
Description: Mountain Crest Acquisition Corp intends to effect a merger, share exchange, asset acquisition, share purchase, reorganization, or similar business combination with one or more businesses. The company was founded in 2019 and is based in New York, New York.
Playboy is one of the largest and most recognizable global lifestyle platforms in the world, with a strong consumer business focused on four categories comprising The Pleasure Lifestyle: Sexual Wellness, Style & Apparel, Gaming & Lifestyle and Beauty & Grooming. Under its mission of Pleasure for All, the 67-year-old Playboy brand drives more than $3 billion in global consumer spend and sells products across 180 countries. Playboy is one of the most iconic brands in history.
A drop in magazine advertising revenue around the 2008 financial crisis along with a dramatic overhaul in the print publishing business (with adult material being readily available online) prompted Playboy to change its business model to digital and pushed toward monetizing brand equity by leveraging on popularity.
The firm is now moving away from its image of the "Gentleman's Magazine" and shifting its focus towards a new lifestyle brand to target broader market segments.
Even though it still continues to publish articles and pictorials online, the company is now primarily billed as a consumer products company. Under the new motto of "Pleasure for All," the company today operates through four business segments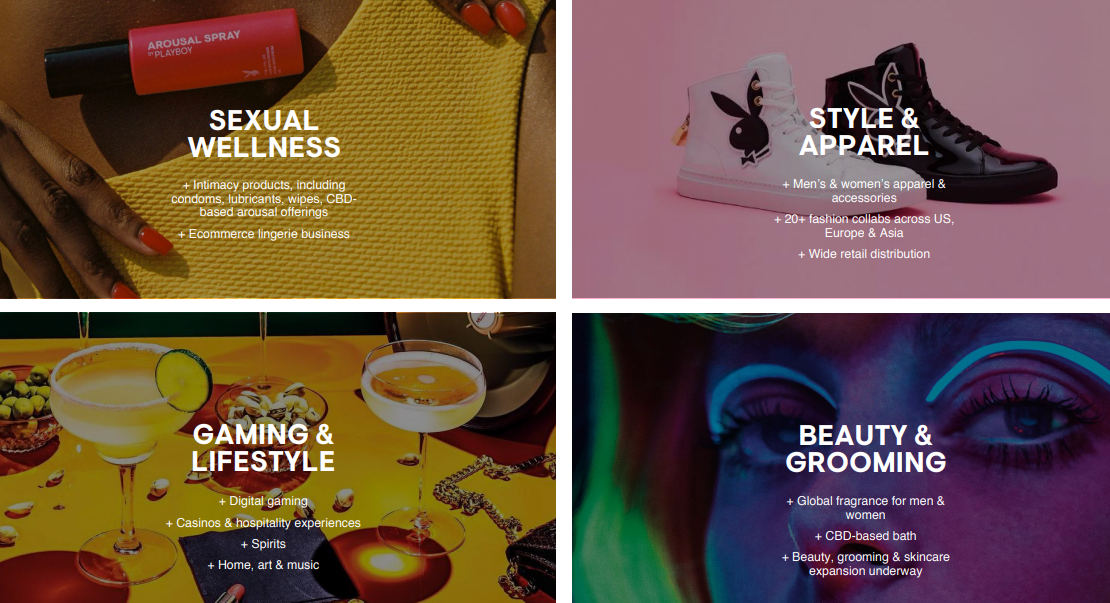 With a vibrant predominantly luxury lifestyle business, the public listing via a quicker SPAC merger deal (rather than a traditional IPO) presents Playboy with additional liquidity to push its global plans. The cash raised provides the financial assistance to allow the firm to further dig into the more lucrative gaming environment under Kohn.
The company CEO says he envisions "casino-style digital gaming products with Scientific Games and Microgaming continue to see substantial global growth," which can expand to further gaming areas, like the now popular and sought after sportsbook business — especially in the USA, where there is positive change afoot for gamblers and cannabis related organizations.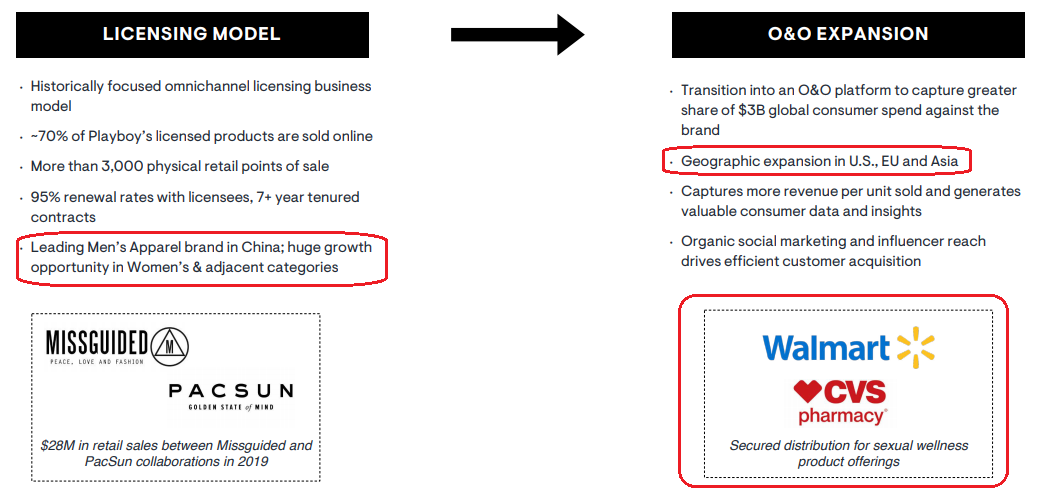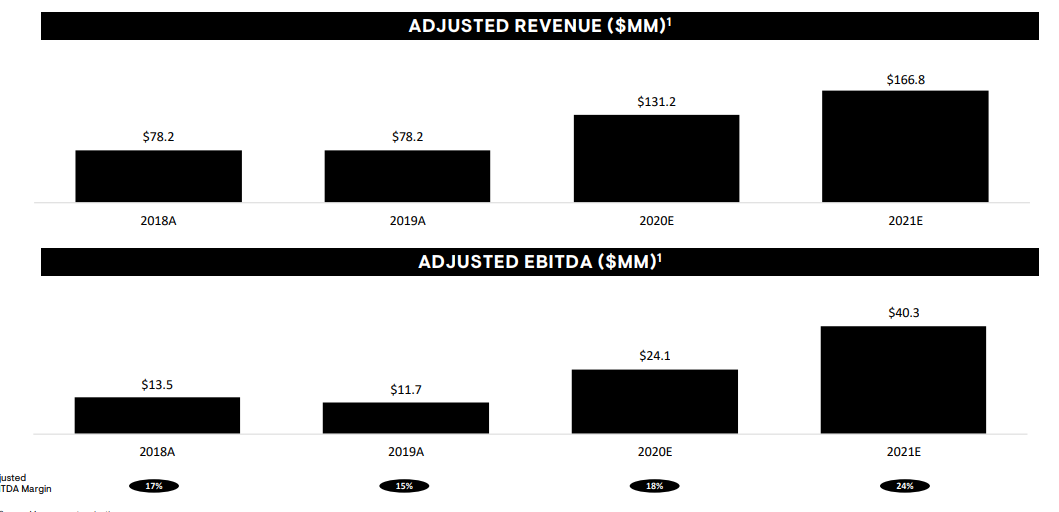 The deal is expected to close in the first quarter of 2021, after which the company's stock will be listed on the Nasdaq under the ticker "PLBY." Playboy's existing shareholders will retain control of 66% of the company.
Playboy Chief Executive Ben Kohn said in an interview the brand's strength provides the foundation for a licensing business with stable revenue streams, and that company sales are poised to increase by 68% this year.
Serious LOL moment
"This business is much more like a SaaS business than a sales organization," said Kohn, adding its licensing revenue will hit $57 million this year and that over 70% of the revenue next year has been locked in.

---
Company: Acamar Partners Acquisition Corp / Carlotz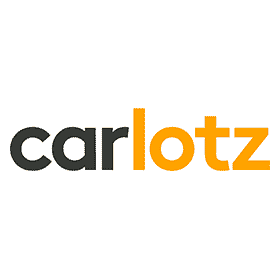 Quote:  $ACAM/ $LOTZ
BT: A very strong (no non-sense) business model in a very saturated market, Due to the head start of their competitors have in market share and generating returns for investors (IE CVNA) Carlotz is put into a particular situation, The valuation is attractive from an investment standpoint compared to competitors however The marketing machine carvana has over them will make it very difficult for them eat away at "TAM" . We think a merger/ buyout is the best catalyst to play Carlotz with not a growth story. Carvanas Real estate and marketing presence with Carlotz business model would make for the most dominate online retailer ever  seen but I could just be talking in speculative giberish
ST: No Target at the moment need to see 13fs for both them and CVNA
Description: CarLotz is a used vehicle consignment and Retail Remarketing™ business that provides our corporate vehicle sourcing partners and retail sellers of used vehicles with the ability to access the previously unavailable retail sales channel while simultaneously providing buyers with prices that are, on average, below those of traditional dealerships. Our mission is to create the world's greatest vehicle buying and selling experience. We operate a technology-enabled buying, sourcing and selling model that offers a seamless omni-channel experience and comprehensive selection of vehicles while allowing for a fully contactless end-to-end e-commerce interface that enables no hassle buying and selling. Our proprietary Retail Remarketing™ technology provides our corporate vehicle sourcing partners with real-time performance metrics and data analytics along with custom business intelligence reporting that enables price and vehicle triage optimization between the wholesale and retail channel. Through our marketplace model, we generate significant value for both sellers and buyers through price, selection and experience.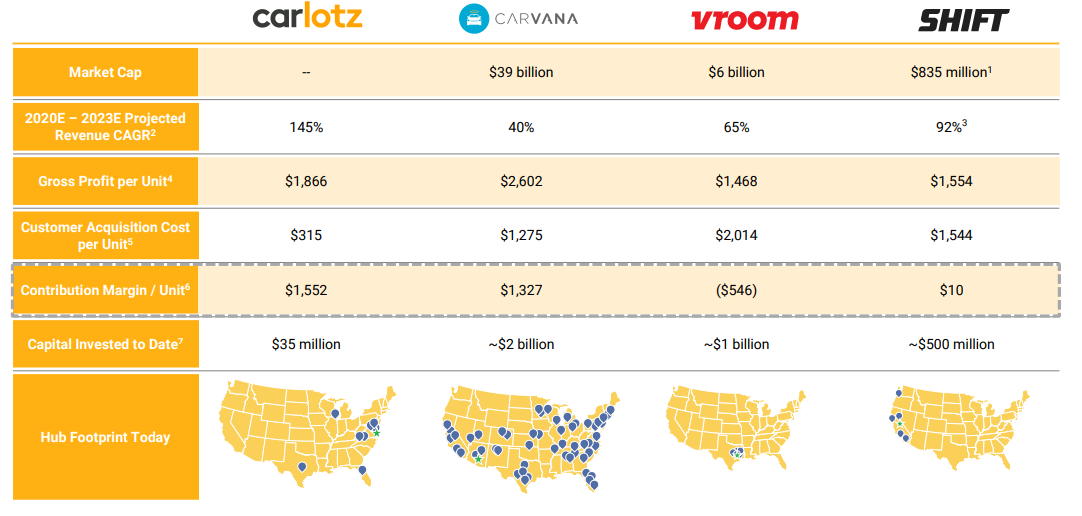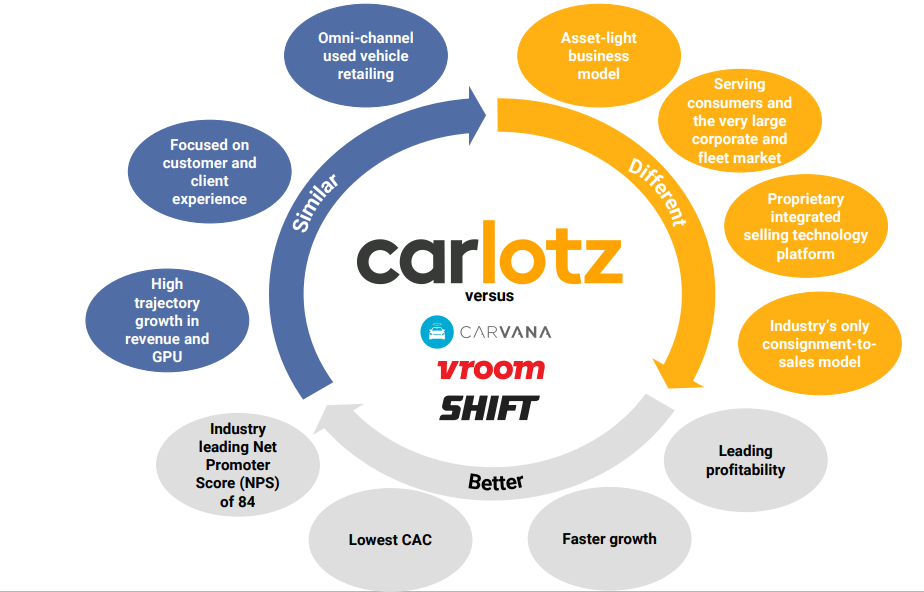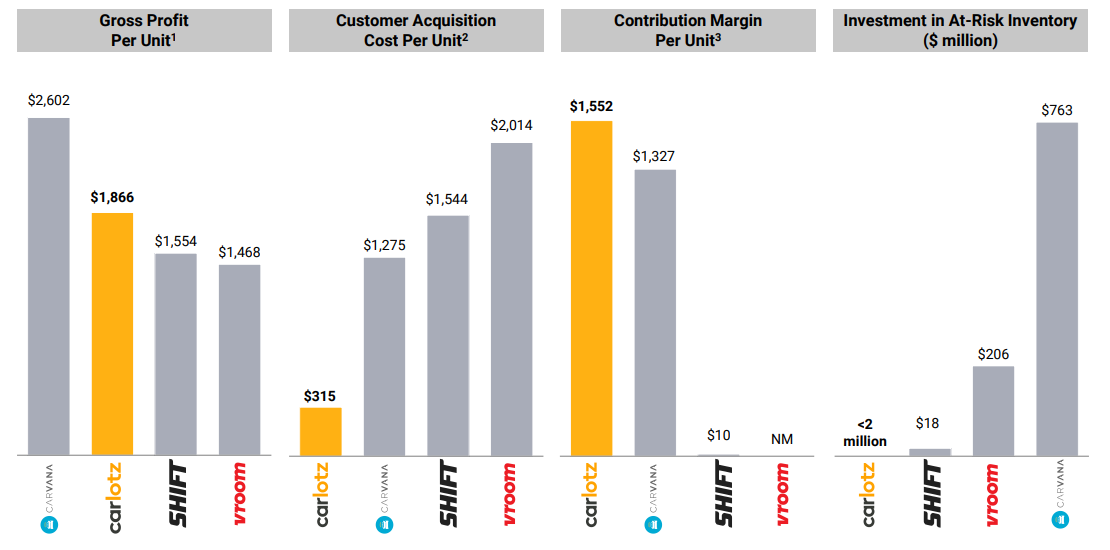 Warrants
The units sold to the public typically include a fraction of a warrant to purchase a whole share, while the sponsor purchases whole warrants. Recently, the most common structure has been that the units sold in the IPO would include a half warrant, although one-third of a warrant is more common in larger IPOs. In all cases, only whole warrants are exercisable.
The offerings of the founder warrants and the shares issuable upon exercise of the public warrants and founder warrants are not registered at the time of the IPO, but are typically subject to a registration rights agreement entered into at the time of the IPO that entitles the holders of these securities to certain demand and "piggyback" registration rights after the De-SPAC transaction. The strike price for the warrants is $11.50 per whole warrant (15% above the $10.00 per share IPO price) with anti-dilution adjustments for splits, stock and cash dividends.
The warrants become exercisable on the later of (i) 30 days after the De-SPAC transaction and (ii) the twelve-month anniversary of the SPAC IPO. The public warrants are designed to be cash settled—meaning the investors have to deliver $11.50 per warrant in cash in exchange for a share of stock. The founder warrants may be net settled (also referred to as a "cashless exercise")—meaning the holder is not required to deliver cash but is issued a number of shares of stock with a fair market value equal to the difference between the trading price of the stock and the warrant strike price.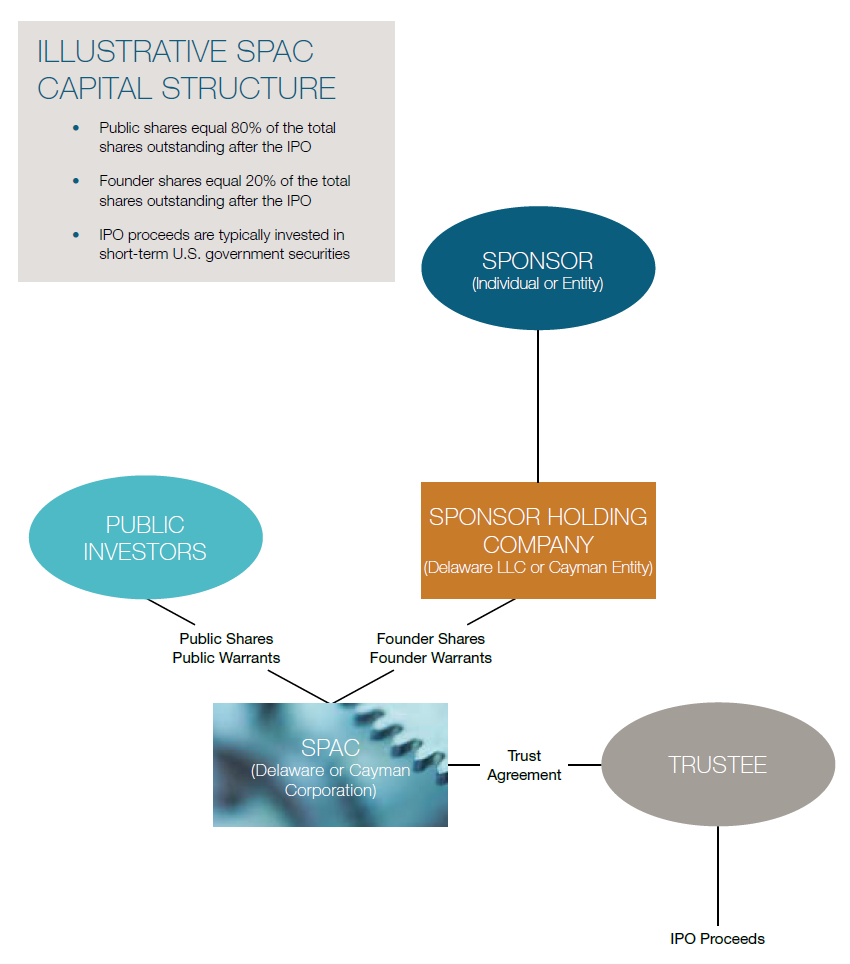 In certain circumstances, such as the absence of an effective registration statement covering the common stock issuable upon exercise of the public warrants or at the option of management, the public warrants may also be net settled. If the public warrants are exercisable and the public shares trade above a fixed price (usually $18.00 per share) for a period of time, the public warrants will become redeemable by the company for nominal consideration, effectively forcing holders of the public warrants to exercise or lose the value of the warrants. The founder warrants are not redeemable. With the exception of the cashless exercise feature and the non-redeemability, the founder warrants and public warrants have identical terms. The founder shares and public shares are identical except for the founder share anti-dilution adjustment and voting agreement/ redemption wavier.
The founder warrants and public warrants are identical except for the founder warrant cashless exercise and lack of redemption (forced exercise) provisions. The purchase price paid by the sponsor for the founder warrants represents the "at risk capital" of the sponsor in the SPAC and is calculated as an amount equal to the upfront underwriting discount (typically 2% of the gross IPO proceeds) plus typically $2 million to cover offering expenses and post-IPO working capital. For that amount, the sponsor purchases founder warrants at a price of $1.50, $1.00 or $0.50 per warrant, depending on whether each unit sold in the IPO includes 1/3, 1/2 or 1 public warrant, respectively. [5] In addition to the founder warrants purchased at IPO, most SPACs contemplate that an additional $1.5 million of warrants can be issued to the sponsor at the De-SPAC transaction on conversion of any loans from the sponsor to the SPAC. Both the sponsor and the public IPO investors receive warrants (although usually disproportionately to common shares), so the sponsor and the public IPO investors are aligned in terms of warrant structure and terms.
The public warrants compensate the IPO investors for investing in a blind pool. The warrants essentially dilute any PIPE investors and any equity retained by the seller of the target business.